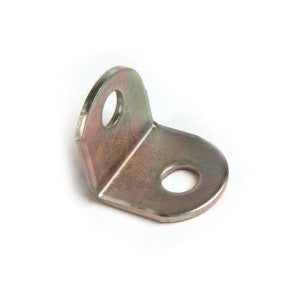 Angle Bracket - Galvanised 100pk
Pack Size: 100
For use on cladding when installing bird netting on buildings or other structures.
These angle brackets hold the wire rope / cable against the outside perimeter and prevent the net from pulling in at the sides.
To be fixed into position using a Self Drill Screw or Self Tap Screw.
Once installed, feed the wire rope through the other hole.
1.5mm thick plate – each side measures 21mm long by 19mm wide.
6mm hole centred at 8.5mm from end on each side.
---
We Also Recommend